About Us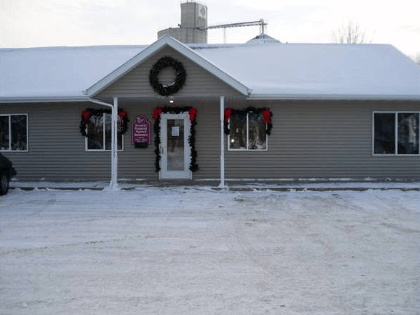 Established in 1967, Gerber Insurance Agency is an independent insurance agency located in Larchwood, Iowa. As an independent agency, our agents do not work for any one insurance company; rather, we represent over 15 different companies. This allows us to focus on customizing insurance that fits your needs, protects your assets and is cost effective.
Our agency has a deep knowledge of the insurance industry, especially in our rural area. Our owner and founder, Jim Gerber, has a deep rooted connection with many throughout the community and understands the needs of the area. He currently sits on the board of Farmers Mutual Insurance Company in Hull, Iowa.
Whether it is farming, business, or just your personal needs, we can help you. We are committed to providing you with the customer service you deserve and are here to serve you.
At Gerber Insurance, we pride ourselves in having a personal relationship with you. When we know about you and your family, we are able to recommend products that will help you to maintain your assets. As your life circumstances change, so will your insurance needs. We want to be with you along the way to help protect your assets…life, health and property! We want to make the process of obtaining and continuing insurance coverage as easy as we can for you.
We are here when you have a need for insurance. Whether you are just getting out on your own and need your first auto, home or renter's policy or if you have been insured for many years, we can help you to find the right coverages for your needs. Contact us today to learn more.